Tradition and Culture since 1979
Wado Ryu is the Japanese style of martial arts founded by Master Hironori Otsuka in 1934. This style incorporates traditional modern day Karate and Shindo Yoshin-Ryu Jujutsu.
Rick Savagian brought Wado Ryu to Ahwatukee with the founding of Mountainside Martial Arts in 1979.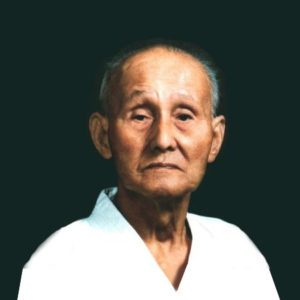 Hironori Otsuka I
1892-1982
Hironori Otsuka is the founder of the Wado School of Karate.
Hironori Otsuka was born in Japan in June 1892. In 1898 he began studying Shindo Yoshin Ryu Jujutsu under the supervision of his father. By 1911 he was studying Atemi-style Kempo and many other forms of Jujitsu.
It was 1934 when he opened his own dojo and officially inaugurated his own unique style of karate. Finally in 1940 Master Otsuka registered Wado Karate at Butokukai, Kyoto, and it became one the four major styles of Japanese Karate.
In 1966, Master Otsuka received the Kun-Go-To, or "The Fifth Order of Merit of the Sacred Treasure" from the Emperor of Japan, who also bestowed upon him the Soko Kyokujitsu-Sho medal for Master Otsuka's contributions to the development and promotion of karate.
Hironori Otsuka II
1934-2015
Jiro Otsuka was born in 1934 in Tokyo, Japan. He was the second son of Grand Master Hironori Otsuka I. Jiro began his training in Wado Ryu karate at the age of fifteen in 1949.
In 1983, upon the death of his father Hironori Ohtsuka I, Jiro Ohtsuka became the second Grand Master of Wado Ryu Karate and president of the International Wado Ryu Karate Do organization.
Grand Master Otsuka II passed away on June 26, 2015.
Hironori Otsuka III
Born in 1965, Kazutaka Otsuka is the grandson of Sensei Hironori Otsuka, creator of the Wado-Ryu style and son of Sensei Hironori Otsuka II, current Grand Master of the Wado-Ryu School.
He started practicing Wado-Ryu karate at the age of 5. But he stops at the age of 6 and begins the Iaido he will practice for twelve years. He also studies other martial arts: Judo, Kendo, Aikido and wrestling.
He is admitted to Tokai University. He became a member of Iaido club and then won the university championship.
In order to ensure the succession of the grand master Otsuka II, he practices Wado-Ryu karate at a university club.
After graduating from Tokai University, he went to study in the United States and became director of the Hombu dojo (Wado-Ryu headquarters in Tokyo).
On the Federal level, he is recognized as 8th Dan and joins the Japanese expert group within the French Karate Federation.
Shihan Toshio Osaka
Shihan Toshio Osaka is an 8th degree black belt, founder of the Japan International Karate Do Center and Chairman of the USA Wado Ryu Karate Organization.
He is originally from Kanagawa, Japan and came into contact with the American culture on the U.S. military base in that area. His martial arts training actually started in Jujitsu as a young boy and his skill progressed such that he was able to acquire a position on the very prestigious University of Nihon Karate team.
He trained with many masters in Japan, including Hironori Otsuka I.
Richard A. Savagian
President and Head Instructor for Mountainside Martial Arts since 1979. Rick teaches the Traditional Japanese Martial Art of Wado-Ryu.
The criteria upheld for all students are to uphold the principles and philosophies of the honor of the traditional martial arts. Sensei Rick encourages all students to demonstrate outstanding citizenship to our community and our country through our discipline based curriculum. These are the foundations and principles of the dojo.
Earned, Not Given
We are proud of the body of students that have studied at Mountainside Martial Arts Center and especially those who have achieved the level of Black Belt.
It is not an easy thing to do, and unlike many martial arts schools, our Black Belts are Earned, Not Given.
Below is a listing of our Black Belt Alumni.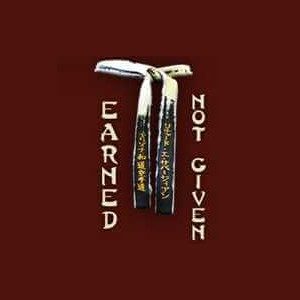 BLACK BELT ALUMNI
NANCY LEE COOK 1986 · GRAHAM MCCANN 1986 · CHRIS NOTARPOLE 1986 · CAMRON GOLAB 1987 · CHRISTOPHER HART 1987
LEXIE SIEGAL 1991 · JAMIE ALEXANDER 1991 · JASON BERBAUM 1991 · SCOTT FITZSIMONS 1994 · ZACK SCHERSCHLIGT 1994
LYNN PIWOWARCZYK 1995 · JAMES SCHMEITZ 1995 · MIKE FITZSIMONS 1995 · ROBB BLACKABY 1995 · JOEY SNEVA 1995
BRIAN FITZSIMONS 1995 · JACOB LEVY 1995 · JOSH LEVY 1995 · CLANCY TERRY 1996 · ADAM BUBEN 1997 · MIKE BARLOW 1997
DAMIEN LUDWIG 1997 · CASEY CUTTER 1997 · KARI CRANCE 1997 · BRET NIEMEYER 1997 · GEORGE HERNANDEZ 1997
KIRA HART 1999 · KAY LEVY 1999 · TAYLOR BEDNARIK 1999 · DARREN BATEMEN 1999 · LINZEY WERTH 1999
DEEPAK SINGH 1999 · VIJAY ANAND 1999 · LYDIA BIGELOW 1999 · ALEXANDER MUNCHBACH 1999 · ROBERT MEYER 1999
PAUL CALDRON 1999 · JEREMY SARNATARO 2000 · PATRICK BARNES 2001 · BRONSON SHAUGHNESSY 2001 · ERIN BARNES 2001
CHUCK ANGELAKIS 2002 · GREG ANGELAKIS 2002 · ERIN GUSTAFSON 2002 · REYES TOPETE 2003 · SAMANTHA ARCE 2003
SEAN BRICE 2003 · ANAGLI MOORTHY 2004 · SHEETAL SINGH 2004 · NICK ALTENHOFFEN 2004 · ARTURO CRISOSTOMO 2004
ARTHUR CRISOSTOMO 2004 · BEN FRAZER 2004 · ERROL HUXLEY 2004 · NICK ZEHRBACH 2005 · PAMALA TOYSER 2005
SAMUEL PETERSON 2006 · JUSTIN NAGATA 2006 · MICHELLE SPLAVER 2006 · BRETT FABIAN 2006 · JOHN WITTEKIND 2006
AUSTIN FARR 2007 · TYLER MIYASAKI 2007 · NICO LUNA 2007 · ABHINAV GOYAL 2007 · MARCO DELEON 2007 · ANDREW CRISOTOMO 2008
MIKE DALEY 2008 · KIRA DALEY 2008 · KARUN RAMESH 2008 · TAYLOR JOHNSON 2008 · EMILY THORNTON 2008
NATHANIEL HUSBAND 2008 · KENNETH SHAUGHNESSY 2008 · ALEC CHAVEZ 2009 · BLAKE FARR 2009 · KATELYN MIYASAKI 2009
ROBERT YANG 2009 · QUINN DUDA 2009 · MITCHELL HAMMER 2009 · ELLIOTT TRAVIS 2009 · SANJANA RAMESH 2010 · JESSE FIFER 2010
PAUL WILDA 2010 · ERIC BRAUNSTEIN 2010 · IAN GOODSON 2010 · ANSHU GOYAL 2011 · JOSH KRUSE 2011 · ADAM DIEHM 2011
RYAN DEITCHMAN 2011 · CHEYENNE MITCHELL 2012 · LAYTON MALMSTROM 2012 · CONALL SAXENA 2012 · TYLER COLE 2013
DAVID KOGUT 2013 · PARKER FRIST 2013 · PHIL COLE 2013 · KAREN KRUSE 2013 · VINAYAK PARTHASARATHY 2014
VICTORIA REGALADO 2015 · JORDAN ABRAMS 2015 · MARIA ABRAMS 2015 · SARA ABRAMS 2015 · MITCHELL WERNER 2015
SHURIE KAMEWADA 2016 · KADEN BROWN 2016 · DRAKE BROWN 2016 · SYDNEY JOHNSON 2017 · MASON LLOYD 2017
LAUREN ST. LEGER 2018 · DAN PHAM 2018 · TERESE KULANGARA 2018